Natural alternative to MSG
Are you looking for clean-label, natural taste and savoury flavour? OHLY® FLAV-R-OUND, is a great and label-friendly alternative to added MSG!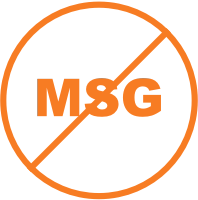 Many foods we consume on a daily basis are naturally rich in glutamic acid. Examples are meat, fish, tomatoes, cheese and milk where glutamic acid represents an important protein building block. For its unique savoury taste properties, glutamic acid is commonly added to foods in the form of its sodium salt 'mono sodium glutamate' (MSG). MSG is a food additive and requires labelling both in the US (MSG must be listed on the panel of ingredients) and EU (E621). Ohly yeast extracts are naturally rich in glutamic acid and considered 'natural products' and, therefore, a label-friendly (no E-number) alternative to MSG.
Key Features and Benefits
MSG replacement
Label-friendly and natural
Impact and flavour balance