Great-tasting fruit and vegetable powders
Bringing natural, bold citrus tastes and the green notes of pickled jalapeno to your products.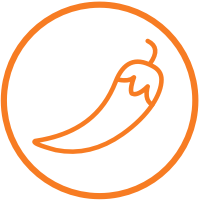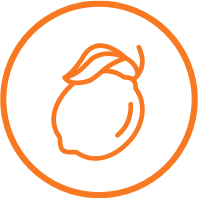 We make powders from real lime, lemon or jalapeno to combine easy handling with authentic and natural flavour.
PRODRY® IP Lime Powder gives a fresh, and tangy flavour and PRODRY® IP Lemon Powder brings zesty lemon juice, while PRODRY® IP Jalapeno Powder will add green notes and a pleasant overall heat.
Whether you need subtle or intense flavours, you can achieve your target profile by adding Ohly PRODRY® powders to dry mixes, seasonings, rubs, snacks, spreads, sauces or bakery products.
Key benefits of our fruit and vegetable powders
Clean, authentic taste made from real fruit
There's nothing like the fresh flavours of fruit to bring a recipe to life. They can add the zing or tangy notes needed to make your food products stand out. Whether you're using our powders in seasonings, snacks or sauces, our flavours are designed to delight.
Free-flowing powder with narrow particle size distribution for easy and consistent handling
When mixing ingredients, a uniformity in particle sizes is crucial to ensure they flow freely and combine effectively.
When we carefully spray-dry liquid raw materials, we produce a powdered ingredient with consistent moisture levels and particle sizes.
As a result, our fruit and vegetable powders have a narrow particle size distribution so you can be confident of a high quality mix with a consistent taste and texture.
Natural product
These expertly-engineered products pack all the flavour of real fruit into convenient, easy-to-use powders. Whatever your target flavour profile, our free-flowing fruit and vegetable powders bring natural flavours.
And they're produced using non-GMO ingredients that are suitable for kosher and halal diets.
Why is Ohly a popular choice for food applications?
When you use Ohly products, you're benefiting from decades and decades of expertise in creating high-quality food ingredients. Our history goes back almost 200 years, when we made our first yeast products.
Since then, our commitment to quality has never wavered, although our product range has expanded greatly. We've answered the call of changing consumer trends countless times, whether it's meant embracing new technology or developing innovative solutions.
Part of our forward-thinking approach is a commitment to addressing global sustainability challenges. Working with us means working with a company that does the right thing.