Off-note masking
Effective masking solutions for replacing sugars or developing your next plant-based innovation!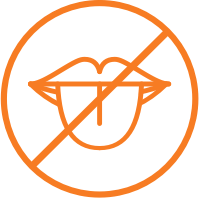 Trends towards healthier and more sustainable foods are driving the reformulation of food products to give them functional benefits. For food producers, it can be tricky to develop functional food without sacrificing taste. Especially challenging is the creation of plant-based meat and dairy substitutes and the development of low-sugar products. Alternative proteins for plant-based meat and dairy substitutes often create bitter, beany, earthy or astringent off-notes in finished products. Replacing sugars with high intensity sweeteners to create low-sugar products can cause a metallic or bitter aftertaste and may result in loss of taste and character.
There are no ingredients to prevent off-notes entirely. However, at Ohly, we offer ingredients which can mask these unwanted off-notes by distracting taste buds to improve the overall taste so your functional food and beverages are just full of great flavour.
Natural and label-friendly yeast extracts, OHLY® FLAV-R-MAX, PROVESTA®512 and OHLY®SAV-R-FULL can be used individually, or combined to mask plant protein off-notes. Our application experts will help you choose the best masking solution for your next plant-based innovation.
For low-sugar food products, we have developed a natural, clean-tasting solution in OHLY® SAV-R-SWEET, which restores the main flavour profile and masks the unwanted off-notes from high intensity sweeteners. Our application experts proved that OHLY® SAV-R-SWEET is effective at masking bitter off-tastes of the Stevia sweetener at levels of below 0.01%.
Key benefits
Mask lingering unpleasant off-notes
Effective bitter masking of high intensity sweeteners
Low usage level
Natural product