Sweetener powders
Easy handling and instant sweetness with natural flavour profiles.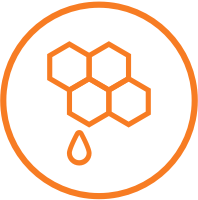 OHLY PRODRY® sweeteners are natural sweetening agents with the benefit of easy handling. Our delicious honey, molasses and maple syrup sweetener powders are carefully formulated to deliver flavours which remain true to their origins and characterizing attributes.
They are a useful replacement for industrial sugar. Try them in meat rubs, seasonings or powdered drink mixes for mouth-watering flavour sensations with a natural touch of sweetness.
Key benefits
Instant sweetness with the authentic taste of the original liquid products
Delicious flavours, each with different nuances
Natural product
Narrow particle size distribution for easy handling
Dissolves easily in water