Our decarbonisation journey
"Operating our Hamburg site as net-zero by 2030 is ambitious. However, our carbon reductions to date give us great confidence that we will achieve this target. We are proud to share our existing activities and decarbonisation plans including how we're adapting our product portfolio to provide our customers with carbon-neutral products." 
Ralf Fink, CEO, OHLY
Turning challenge into opportunity
Carbon neutrality is a crucial response to the challenge of climate change. Consumers are becoming aware of their individual contribution to climate change and expect brands to reduce the carbon emissions of their products. Employees want to work for environmentally responsible companies that are looking to do more to address the climate crisis. We have an opportunity to tap into these needs and develop products with low or neutralised carbon emissions to contribute to a more sustainable lifestyle for a healthier planet.
Our ambitious targets
We are proud to support our customers by providing them with carbon-neutral products to reduce emissions in their value chain and work together towards a better future.
Measuring our carbon footprint
Working alongside ClimatePartner, we gathered reliable data to measure our carbon emissions at our site in Hamburg to fully understand our end-to-end value chain impact.
The carbon footprint of our Hamburg business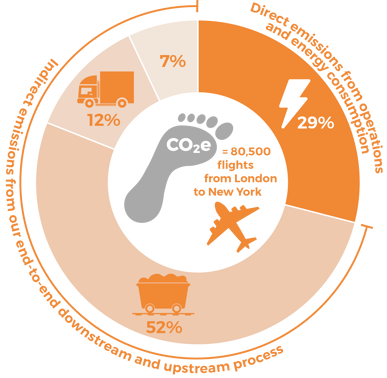 All calculations are based on guidelines of the Greenhouse Gas Protocol, an internationally recognised framework.
Decarbonisation roadmap for our Hamburg site
Measuring our total end-to-end value chain carbon emissions in Hamburg guided our technical experts to extend our carbon-saving activities and build a solid decarbonisation roadmap with future plans across five key modules.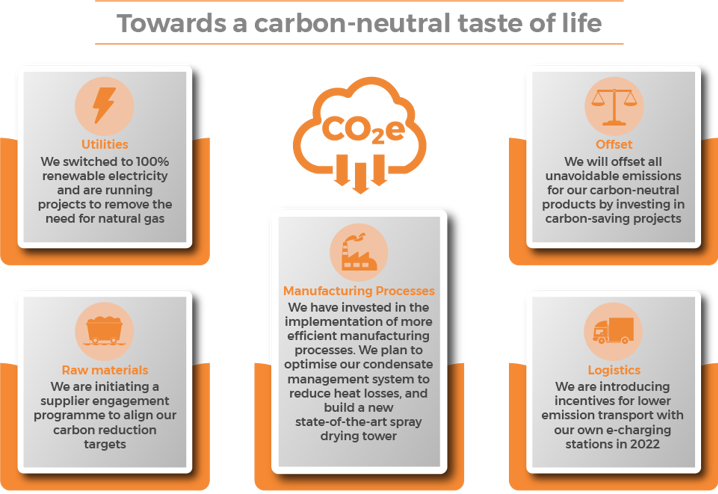 The roadmap includes investments in projects to implement new and improved manufacturing processes at our Hamburg site. These activities will reduce our energy consumption and emissions from the use of raw materials. While some carbon-saving activities are already under implementation, such as switching to renewable electricity in 2022 and building e-charging stations in 2023, other measures will be implemented by 2030.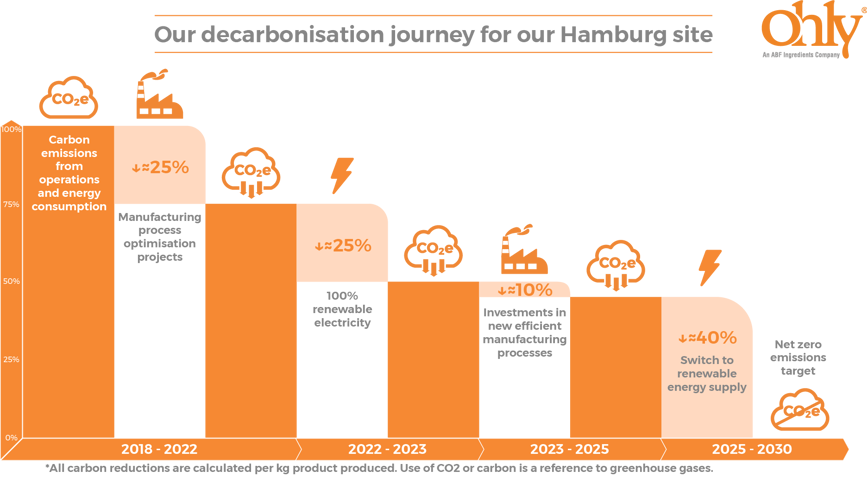 Carbon-neutral products
We have introduced our first carbon-neutral, yeast-based ingredients which provide our customers with products that help them reduce the emissions in their value chain.