Doing the right thing
"At Ohly, we have always been a team where how we go about our work is as important as what we achieve. Values form our inner compass, and 'doing the right thing' is at our core. We're committed to playing an active part in addressing global sustainability challenges across three pillars – people, customers and planet."
Ralf Fink, CEO, OHLY
Sustainability is an essential part of our business
Since 1836, we have produced high-quality products, starting with local yeasts and spirits for the Hamburg community. We've grown and thrived in the decades since, demonstrating resilience and rising to challenges and opportunities.
Along with our reputation for community-mindedness and customer care, we've earned a proud legacy of adaptability. We're applying this strength to the global sustainability challenges; acting on what we know needs to change now while always looking for new ways to improve, innovate and adapt as we learn more.
We're committed to: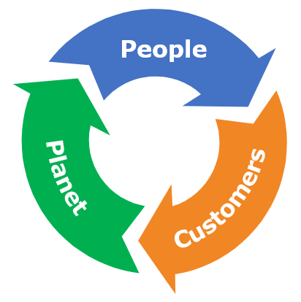 Taking excellent care of our employees, partners, customers, suppliers and neighbours in the communities where we operate
Focussing the efforts of our scientists and innovators on creating state-of-the-art ingredients that genuinely help our customers to contribute to healthier and sustainable lifestyles
Respecting the planet by continually reducing our environmental impact and accelerating our decarbonisation journey
We care about the planet by using resources efficiently, reducing carbon emissions and providing solutions that allow our customers to reduce their carbon footprint through our products.
We care about our people and their safety. At Ohly, we stand for tolerance, acceptance and equal opportunities.
We want to delight our customers with innovative and high-quality ingredients that contribute to healthy and sustainable lifestyles.