For Vegans, Vegetarians and Flexitarians
Although many consumers resort to a meat-less/meat-reduced diet they do not necessarily want to give up on the 'meat taste'. Ohly offers a range of vegan flavour solutions that help to impart meaty-roasted notes for your meat alternatives. Are you looking for a vegan protein source with additional nutritional benefits? Then try AUXOFERM® Yeast Powders.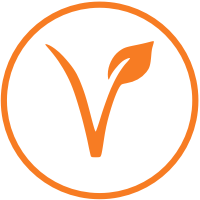 Meat consumption worldwide continues to drop as meat-free lifestyles rapidly grow. Both vegetarian and vegan diet choices are becoming more popular and strongly influence the entire food industry. Also, flexitarian lifestyles – where diets are characterised by infrequent meat consumption – continues to become more prevalent. Health improvement is one of the main reasons why consumers embrace a meat-free diet. Vegetarians have the lowest average body mass index (BMI) and people with a low BMI are less likely to suffer from type 2 diabetes, high blood pressure or heart disease (J Acad Nutr Diet. 2013).
Key Features and Benefits
Smoke, meat or roasted flavours
Natural, meat-like colour
Low dosage, high impact
Suitable for vegan or vegetarian diets