Dr. Ralf Fink appointed to the Senate of Economy in Germany
20/12/2019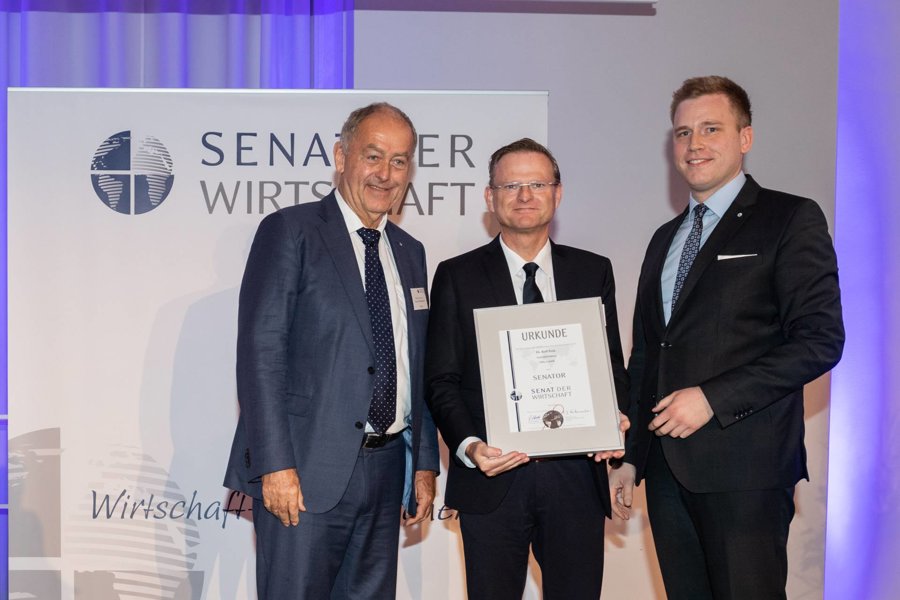 Dr. Ralf Fink will represent Ohly GmbH in the Senate of Economy in Germany as a senator. The certificate of appointment was awarded during the annual convention of the Senate on 30 November at the Maximilianeum (Bavarian State Parliament) in Munich by the President of the Senate of Business, Prof. Dr. Dr. Dr. h.c. Franz Josef Radermacher.
The Senate of Economy consists of individuals from the fields of economics, science and society who are particularly aware of their responsibility towards the state and society.
Together they contribute to the practical implementation of the goals of sustainability in the sense of the eco-social market economy.
The Senate of Economy thus revives the traditional ideas of the Senate, in the historic sense, as a balanced circle of friends of independent mind working for the common good, and not merely for personal interests.
The Senate of Economy is purely for the common good and is in constant dialogue with representatives from politics and science. Our honorary senators Jean-Claude Juncker, Prof. Günther Verheugen, Prof. Klaus Töpfer, Prof. Jürgen Rüttgers and Rosi Gollmann are, among many other experts, exciting initiators.
The ethical principles of the Senate can also be the basis and guideline for the economic activity of its members. The work of the Senate is shaped by fairness and partnership in business life as well as the social skills of entrepreneurs and managers.