Ohly celebrates impressive health and safety achievement
18/09/2019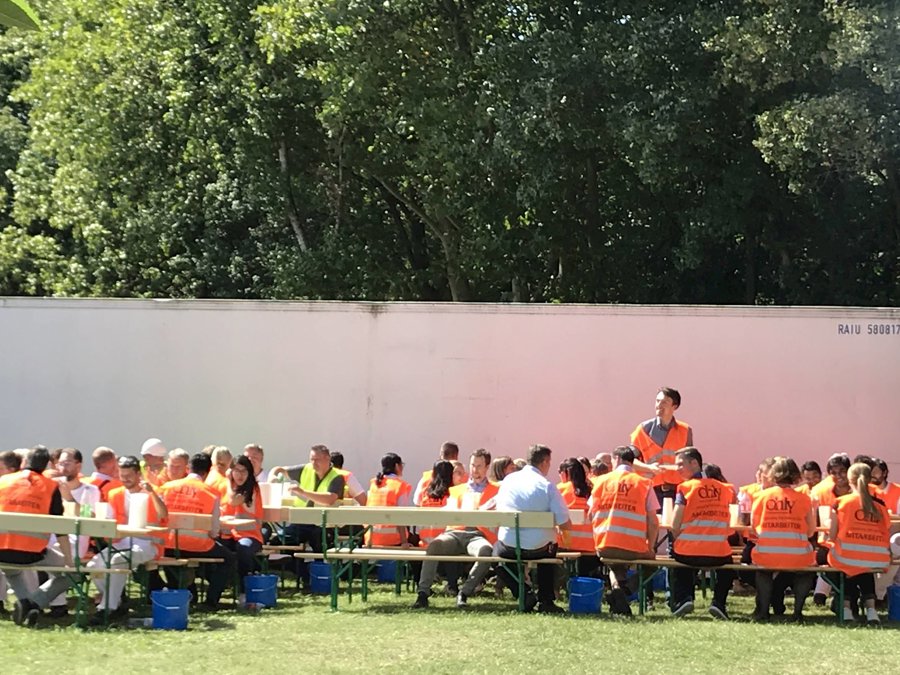 Ohly celebrated a milestone health and safety achievement in August by recording 1,250 LTI (Lost Time Injury) free days. The impressive accomplishment is testament to Ohly's commitment to making health and safety a fundamental aspect of day to day life, ensuring we not only adhere to local regulations but that we also proactively seek to minimise potential risks through continuous audits and inspections.
To commemorate this landmark moment and say 'thank you', the Ohly management team took the opportunity to hold a BBQ for all employees at our Hamburg site. It was an excellent opportunity for all our colleagues to come together and share in some relaxed conversation with different departments. It was also a great chance to discuss the methods, techniques and ideologies we all use in our roles to make Ohly an extremely safe place to work.
Our continued commitment to safety is something that always remains central to our operations. We are conducting a 'Safety Week' this month to highlight best practice in a wide variety of health and safety areas from safe working to mental health awareness. It is this constant focus on the importance of employee and visitor safety that ensures Ohly is a great place to work and develop.