We place safety first in everything we do, from product safety to the protection of our employees. We provide our employees with a safe and secure place to work. Our manufacturing facilities are designed to prevent foreign bodies from entering products, enable the management of allergens, and control pests. Every employee shares the responsibility to meet and exceed industry safety standards.
We are proud of our global safety performance over the past six years

A strong safety culture lets us keep a strong level of performance
We have built a safety culture across our company, and we know we are stronger as a company when our people feel empowered to Speak Up. Our PROGRAM SAFE is built on the grounds of listening to our people. This programme aims to prevent accidents and exclude unsafe situations at work via continuous health and safety evaluations based on four pillars: People, Procedures, Places and Performance.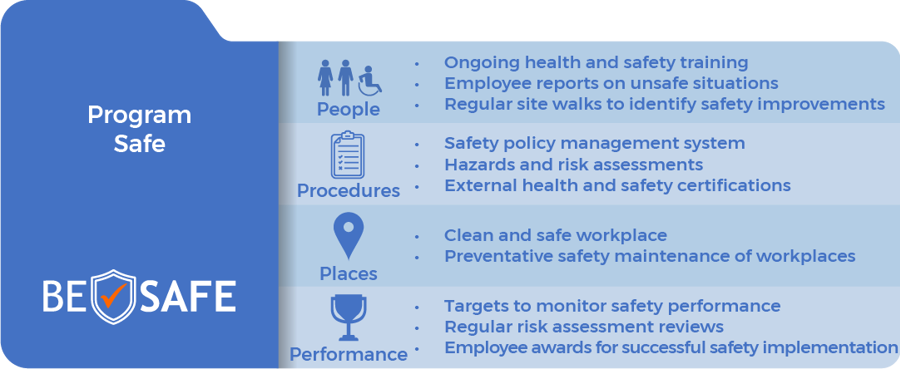 PROGRAM SAFE enables us to learn from and share our safety findings and solutions.  It means we are always improving and can make decisions on investments to improve our safe working environment. 
Safety is our top priority in every investment decision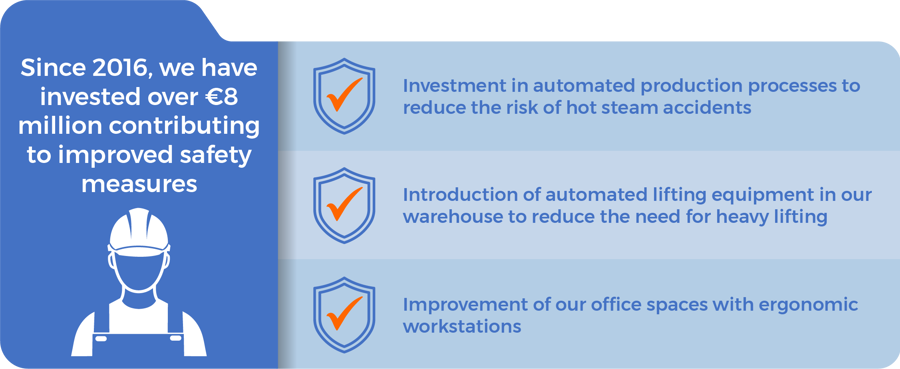 Promoting health lifestyles
In addition to the investments in equipment, we deliver programmes to increase awareness of positive and healthy behaviours. In Hamburg, our employees have access to company doctor visits for health checks and a back-to-work process after a long-term illness. We also organise sporting events and provide frameworks to help our employees stop smoking.
Ohly's Safety Week at our Hamburg site is an excellent example of fostering higher employee engagement in physical safety and good health and nutrition. It has covered a broad range of topics, from workstation setup to nutrition advice, skin protection training, and live cooking demonstrations. We also gave employees the chance to try age simulation suits to experience age-related changes and test a driving simulator that demonstrates how even small amounts of alcohol impact reaction times.