NEW: OHLY® SAV-R-MEAT PBD
Authentic and powerful yeast based chicken flavour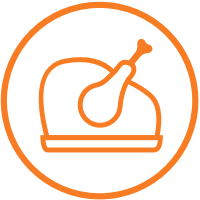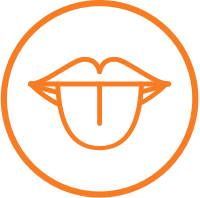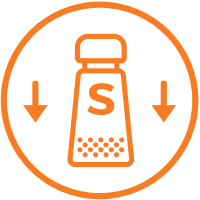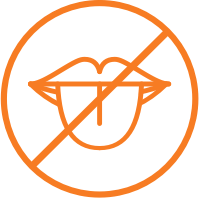 Chicken is one of the most popular taste choices among consumers around the world. Boiled, stewed, roasted, grilled and fried – chicken has been a mainstream taste for both new product launches and home-style favourites for decades.
Inspired by traditional cooking methods, Ohly has harnessed the functional potential of natural yeast to create the perfect signature chicken flavour for your next innovation: OHLY® SAV-R-MEAT PBD. The high umami impact and true juicy, dark-meat chicken flavour delivers strong body and function with no ingredients of animal origin, so it is perfect for a plant-based diet.
Key Benefits:
1. Effectively masks undesirable off tastes
2. Signature braised chicken flavour profile with true dark-meat note which delivers the perception of succulence
3. Enables potential salt content reduction, by increasing salt perception without adding salt
4. Robust and long-lasting umami sensation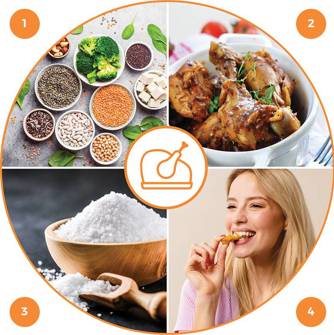 OHLY® SAV-R-MEAT PBD is the ideal choice for a range of applications!
Be inspired by our ideas: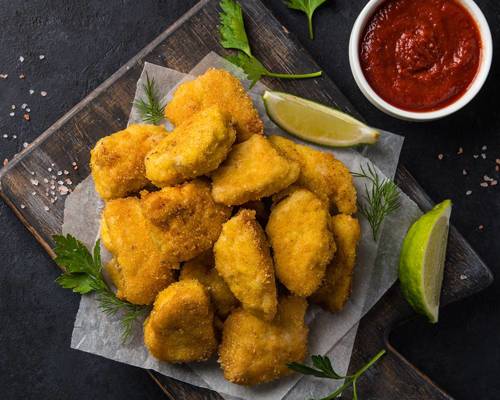 Vegan "Chicken" Nuggets
With a growing number of consumers actively reducing their meat consumption, we expect a diversification of plant-based offerings. Why not turn a classic chicken nugget into a tasty product made from plants? OHLY® SAV-R-MEAT PBD is the perfect choice to provide succulent dark-meat flavour with fatty, chicken-skin notes and rich umami in plant-based nuggets.
Vegan "Chicken" Jerky
The increasing demand for more plant-based proteins that provide true taste and quick energy is expected to lead to a wider range of jerky snacks becoming available in the next few years. OHLY® SAV-R-MEAT PBD can meet that demand by delivering a premium rotisserie chicken flavour in jerky made from natural plant protein and umami rich ingredients that pack a savoury punch. Come and try the future of snacking.
CONTACT US FOR SAMPLES AND RECIPES